Direct Drive Small Electric Motor Wiring ( Less than 22 Amps )
IF YOU WANT MANUAL OVERRIDE, YOU MUST WIRE THROUGH A SWITCH BOX.
For small motors ( 22 amps or less ) WEG makes a low current coil motor contactor that can be directly driven from a Praxidyn module.

The part number for this is as follows : CWC

-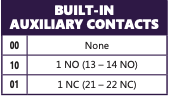 - 30R02 or - 30L02.
For a 16 amp rated with no auxiliary contacts and the regular coil the part number would be CWC016-00-30R02.

Either the R02 or the L02 coil can be used.

This is what the contactor looks like: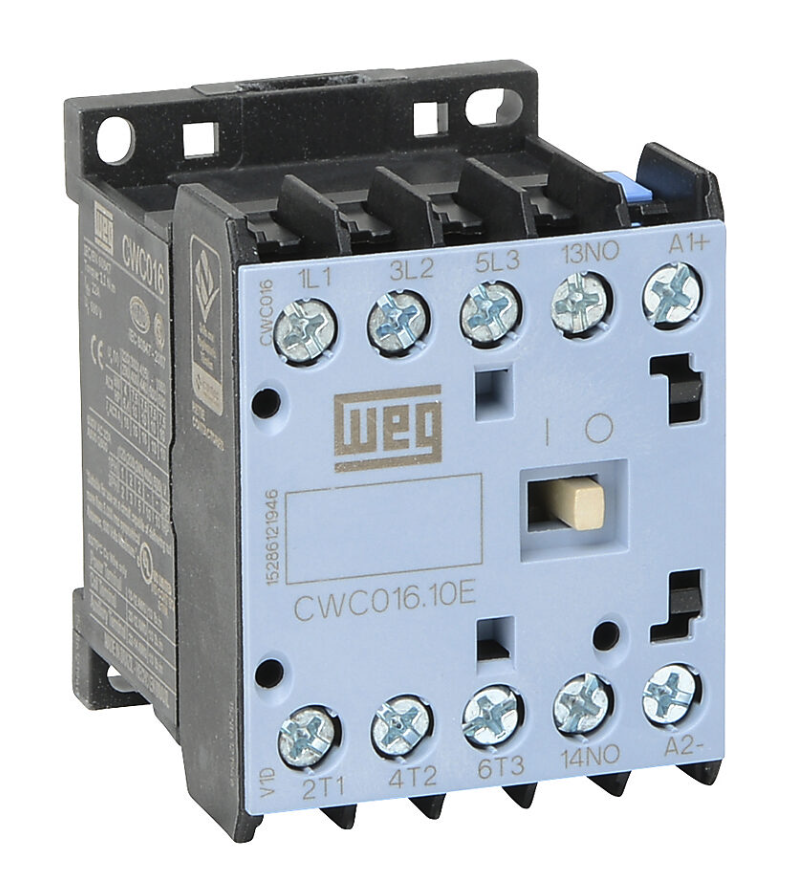 To wire this to a Praxidyn Module, A2 connects to Mixmate Ground, A1 connects to the desired Output pin on the Praxidyn Module.