Assigning Products to Mixmate Inputs
1. Make sure the right dropdown of the source line has the Mixmate you are connecting to selected.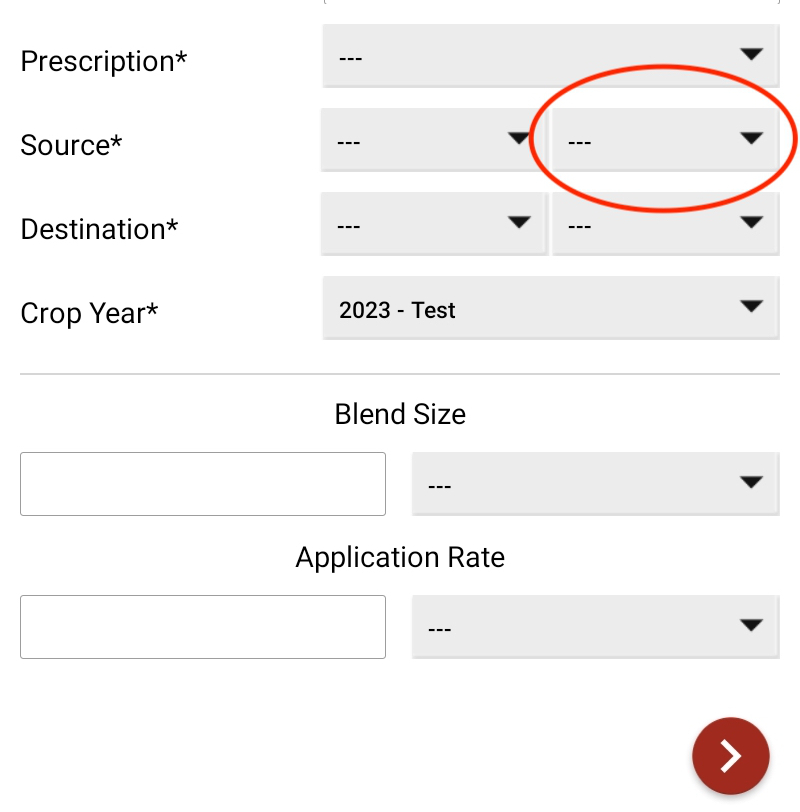 2. On the second blend page, if you see a product that has "Mixmate Connection: None Assigned", this means that you will be adding this product to the blend some other way than through the Mixmate equipment. If you want to change this, click on the box to open the product settings modal.

3. In the product settings modal, you may change the Mixmate Connection, you may also change what units you would like the product quantity displayed as.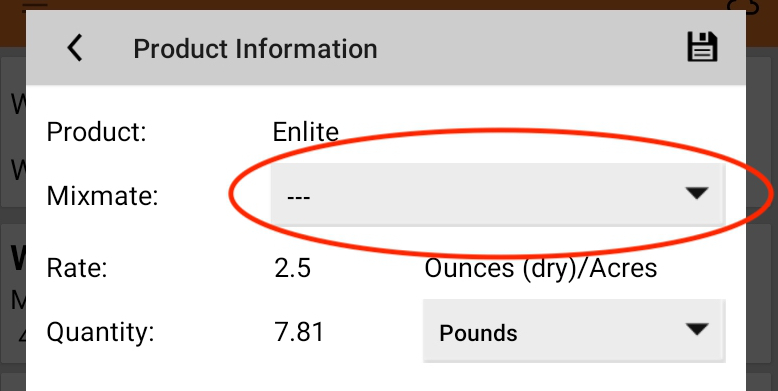 4. In the Mixmate Connection Selection, you may either select the connection you want, or press the "X" in the upper right corner to deselect an option and go back to "None Assigned"